Arkansas Invests in Infrastructure Development
It is imperative that the state of Arkansas maintain a first-rate transportation infrastructure
By Governor Asa Hutchinson
With Arkansas' central location and comprehensive transportation infrastructure, it's only natural that our state has a large and growing distribution and logistics services sector. In fact, more than 85,000 Arkansans are employed at more than 80 distribution centers and 22 major trucking companies in the state.
Arkansas is home to two transportation/trucking companies on Fortune magazine's list of the largest 1,000 companies in the United States, based on annual revenue—J.B. Hunt Transport Services, Inc. and ArcBest Corporation. J.B. Hunt Transport Services recently announced a very significant expansion of its corporate headquarters in Lowell, Arkansas. The company is adding more than 1,000 jobs through this expansion.
The top 25 largest employers in Arkansas represent a wide variety of industries. 20 percent of those employers are in the transportation services sector, including J.B. Hunt, USA Truck, ArcBest Corporation, FedEx Corporation, Union Pacific Railroad, PAM Transportation Services and Dillard's, Inc., which operates its only e-fulfillment center out of Maumelle, Arkansas.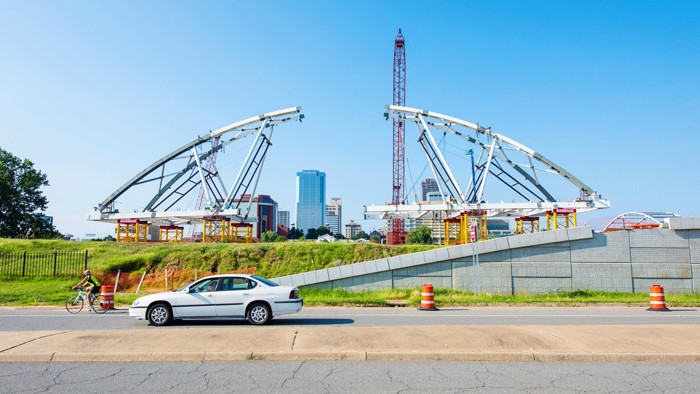 Being home to these world-class logistics companies, it is imperative that the state maintain a first-rate transportation infrastructure system as part of our pro-business environment. Our tourism sector, which means more than $7 billion annually to our economy, also relies heavily on our existing infrastructure.
While the population of Arkansas is just under three million, the state offers access to a market of more than 100 million people within a 550-mile radius of the state. That represents 42 percent of the total U.S. population.
Osceola, McGehee, West Memphis and Helena-West Helena, communities located on the Mississippi River, are home to ports that offer an easy transition for various modes of transportation and quick delivery.
Interstate 40 is the major east-west thoroughfare reaching from North Carolina to California that runs through Arkansas. Interstate 55 links eastern Arkansas to St. Louis and Chicago to the north and New Orleans to the south, while Interstate 30 connects Arkansas with markets to the southwest, including Texas and Mexico.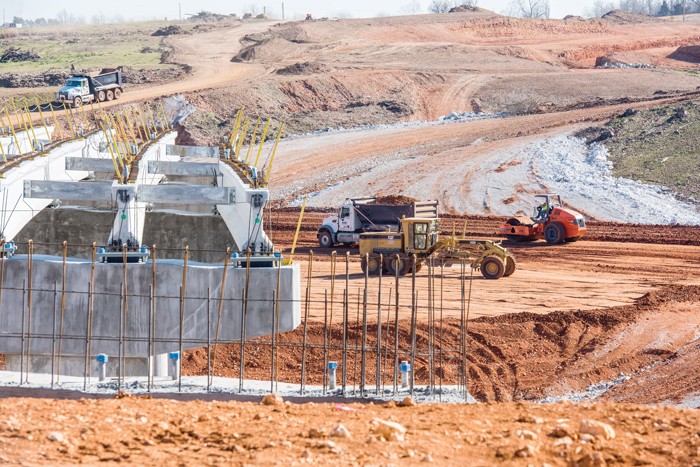 Arkansas' railroad infrastructure includes three Class I systems: Union Pacific, BNSF Railway, and Kansas City Southern Railway. In addition, the state has 22 smaller railroads operating over its more than 2,700 miles of track.
We faced a significant challenge to our infrastructure system in May 2016 that required me to call a special session of Arkansas' General Assembly to address our highway funding needs. If we failed to provide the state's match of $40 million by September 30, 2016, Arkansas would lose hundreds of millions in federal highway dollars as a result.
We developed a plan that called for the use of existing revenue and surplus funds to meet the federal match while avoiding any new taxes and allowing Arkansans to enjoy savings at the pump. Following up on a campaign promise, I had already introduced a $100 million tax cut that our legislature approved and I signed into law. I was committed to avoiding the introduction of any new taxes to remedy this situation.
On May 23, 2016 I signed the Arkansas Highway Improvement Plan of 2016 into law, ensuring we would provide our portion of the federal match and protecting our highway system that means so much to the state's economy.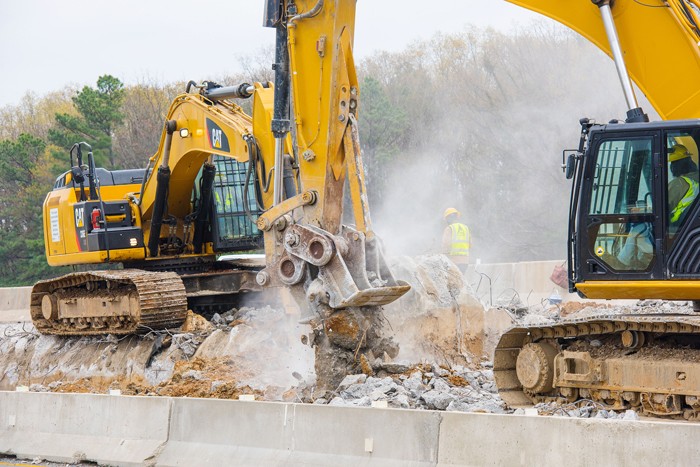 I believe that a healthy infrastructure base is the key to economic development success. There are currently 54,000 more Arkansans employed than there were in January 2015 when I took office. Unemployment in the state is at an all-time low of 3.8 percent. In order for this momentum to continue, it is imperative we give companies locating or expanding here the tools they need to get products to market quickly and effectively.
Arkansas' General Assembly has provided me a tool, the Governor's Quick Action Closing Fund, which allows me to provide discretionary funds to companies in highly competitive situations. Many times, a company is committed to locating or expanding in Arkansas, but lacks one small piece of infrastructure that would allow the project to proceed. These needs range from rail spurs to water lines to the addition of a new road.
Fortunately, through the Quick Action Closing Fund, I have been able to close many new location or expansion projects by funding much-needed infrastructure. Since I took office in 2015, we've signed incentive agreements with more than 160 new or expanding companies. These companies are investing $2.67 billion in Arkansas while creating 6,700 new jobs. Without the ability to provide infrastructure to companies, this growth would not have been possible.
From large initiatives such as the Highway Improvement Plan of 2016 to providing a new water line to a rural community, we are committed to giving companies and citizens the tools needed to be successful.
Asa Hutchinson is the 46th Governor of Arkansas. Learn more about the many advantages of doing business in Arkansas at www.arkansasedc.com or vacationing here at www.arkansas.com.