Anticipating an Infrastructure Package
As Congress decides on the terms and figures of a new infrastructure package, the benefits and challenges may impact the final decisions. 
By Malcolm Dougherty
America's infrastructure currently ranks 13th in the world and received a grade of C- when the American Society of Civil Engineers (ASCE) released their 2021 Report Card. Now, more than 12 years removed from the passing of the American Recovery and Reinvestment Act of 2009 (ARRA 2009), lawmakers on both sides of the aisle are seeking a long-sought investment to revitalize the nation's infrastructure as a legislative priority. The Biden Administration has put forward The American Jobs Plan, a $2 trillion infrastructure package, while a counterproposal has come in the form of "The Republican Roadmap," a $568 billion plan. While these packages certainly have their differences – a mere glance at the investment amount and program design confirms this – they both cover common ground, goals and aspirations. Roads and bridges, public transit, rail, ports, inland waterways and airports, as well as emerging technologies and broadband, all stand to receive substantial investments. A new infrastructure stimulus package presents both short- and long-term benefits, as well as challenges, but no matter where a final bill lands, there are certain steps that agencies and consultants can take now to be best prepared for the eventual influx of investment in infrastructure. 
Benefits 
We will see the benefits of an improved foundation of infrastructure for a nation to thrive on for generations to come. Infrastructure, the "backbone of the economy," connects people and businesses to goods, services and jobs. As more infrastructure is upgraded and added, we will see increased capacity and options for travel not only on roads and bridges, but also public transit, an improved power grid and access to high speed internet through expanded broadband. This will move the U.S. forward to be more economically competitive – as people and goods move more efficiently, productivity will increase, higher demands can be met and the country will benefit from improved infrastructure and see economic growth as a result. 
Safety improvements and bolstered safety plans, combined with improved access and mobility for the traveling public (whether via automobile, public transit or active transportation) all contribute to an improved quality of life, another benefit of improved infrastructure. 
The passing of an infrastructure bill will require an influx of professionals in the architecture and engineering sector, both with owner/operators and the private sector, as more projects get off the ground, as well as construction workers and tradespeople when projects enter the construction phase. Lasting beyond the initial push, we can expect to see steady growth in the number of jobs in our sector for the remainder of the decade as the entire investment is realized. 
Challenges 
Certainly, challenges will be encountered along the way. Arriving at a final infrastructure stimulus package will be no easy task, it will involve concessions and compromises from bipartisan lawmakers, while funding sources will need to be identified as well. The ideal situation sees the eventual infrastructure program being implemented quickly and industry meeting the new capacity challenge as we look to delivery improvements.
We have made significant advances in technology and innovation since ARRA 2009, as well as re-thought policy and approach, and now need to consider new infrastructure that has advanced exponentially since the last infrastructure stimulus package was passed. High-speed broadband internet infrastructure, a renewed and hardened electric grid and increased electric vehicles (EV) and necessary charging stations are all highlighted between the two plans.
We must invest in our workforce, research and development and ensure the materials and technology are ready!
Preparation for an Infrastructure Package 
As the details of the final infrastructure stimulus package are negotiated at the federal level, there are steps that agencies and the industry can take now to best prepare for immediate implementation. At Michael Baker International, we are working to educate our teams as well as clients on anticipated components of the package, with regular communication on program components and updates as they happen. 
An increase in the number of infrastructure projects will require additional resources and we are already working on having adequate expertise and staffing plans, drawing on professionals with diverse experience and expertise from across the country. From core capabilities to expanding markets, Michael Baker International and our industry are positioning to assist clients in implementing infrastructure projects in all markets and geographies. Finally, to prepare for an increase in infrastructure needed for emerging technologies, we are in a state of constant learning and adaptation to implement these innovations. 
As we enter the pivotal point of lawmakers negotiating a final infrastructure package, one thing is certain: there is much work to be done and our industry is ready to rise to the occasion.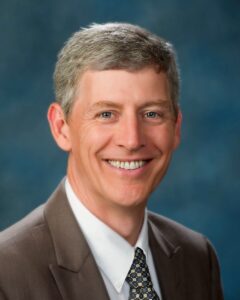 Malcolm Dougherty is a National Practice Executive at Michael Baker International.