America's Water Infrastructure Needs to Act Fast
The Water Resources Development Act of 2016 brings much needed funding to several infrastructure projects across America
By Dani Neiley
Photography by The National Guard
America is in dire need of infrastructure improvements. Numerous bills and legislation has been written in the past few years, but it's difficult to gain traction when project costs are high, and convincing people can be half the battle.
One of these bills is the $9 billion Water Resources Development Act of 2016, which went through the Senate in September. It passed on the 15th, and will now go to the House of Representatives.
The bill was introduced and written by Barbara Boxer, a Democrat of California, and James Inhofe, a Republican of Oklahoma. Interestingly enough, it's quite rare to see an agreement between one of the most liberal and one of the most conservative members of Congress.
The full text of the Water Act is a staggering 644 pages, and according to the website govtrack.us, it is "A bill to provide for the conservation and development of water and related resources, to authorize the Secretary of the Army to construct various projects for improvements to rivers and harbors of the United States, and for other purposes."
The Water Resources Development Act comes through every two years and it is used to determine which projects should be addressed when lawmakers allocate and divide money in the future. What's important about the bill in 2016 is that it specifically addresses recent water related problems America has been experiencing. Senators added money to the funding to help the people in Flint, Mi. so they can start receiving clean water again. Extra money has been allocated to allow states in need to make improvements to their water infrastructure, such as installing new pipes or lead-monitoring systems.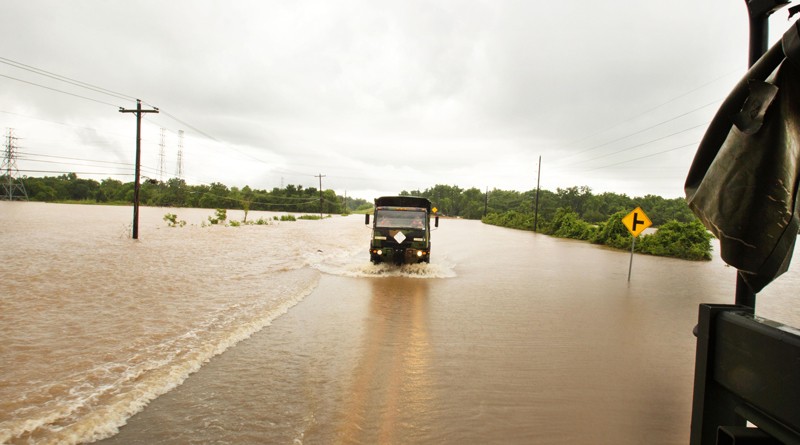 Overall, the WRDA of 2016 authorizes 25 critical Army Corps projects in 17 different states, and these projects are direly needed to help improve or install various instances of water infrastructure around America. Senator Boxer said of the Act, "We're dealing here with coastal restoration, port development, navigation, flood control, lead in water. It just has some wonderful elements, so I feel good about it."
The last Water Resources Development Act was passed in 2014, but that was after more than seven years of inaction. Still, the movement forward through the Senate is promising; putting this act back on its two-year cycle will help to keep water infrastructure in mind. It can be difficult to remember, especially since most port and waterway projects can often take years and more than billions of dollars to complete.
There was some initial discrepancy between the House and the Senate on the Act in regards to how harbor maintenance taxes, which provide funding, should be spent. Republican leaders removed a provision in the act that prevents money in the fund from being spent on non-harbor uses. Highway and aviation trust funds are protected from having money diverted for other uses – but water does not have the same luxury. Despite the removal of the provision, the Act received an overwhelmingly positive result in the House, with the Act being passed by a vote of 399 to 25 on September 30th.
"Water infrastructure is a key component to our nation's transportation and logistics network," said Water Resources and Environment Subcommittee Chairman Bob Gibbs. "A reliable port and inland waterway system ensures goods can move quickly and affordably to facilitate trade and benefit American consumers."
Now, it is time for the House and the Senate to make their final adjustments to the bill, and get it sent off to Congress. "We can't afford to delay this critical bill," Transportation and Infrastructure Committee Chairman Bill Shuster said. Most of the projects are going to become necessary in a few years, such as plans to deepen Charleston Harbor, in order to better support the large container vessels coming through the Panama Canal. These projects will only serve to help the water infrastructure in America through legislature that addresses the problems in America's harbors, dams, flood protection, and other water infrastructure.
Dani Neiley is an Assistant Editor for American Infrastructure magazine. She may be reached at dani@penpubinc.com.