Affordable and Reliable Energy
The Department of Energy (DOE) has a rich history within the Federal Government. Although only in existence since 1977, the Department's impact goes back to the Manhattan Project effort to develop the atomic bomb during World War II. The mission of the DOE is to ensure America's security and prosperity by addressing its energy, environmental and nuclear challenges through innovative science and technology solutions.
From energy sources, scientific research and nuclear safety, the DOE plays a vital role in protecting the nation. The values of the Department being a science-based department include applied scientific research, discovery and development of new clean energy technologies and scientific innovation — known to be the cornerstone of economic success.
Among other initiatives, the Department also works with industry partners to model risks to privately owned U.S. nuclear facilities from cyber attacks and support climate change adaptation efforts to prevent overheating of nuclear reactors, an increasing threat as global temperatures rise and droughts become more common.
Previously the 47th Governor of Texas, Secretary Rick Perry leads the Department. Recently, Perry announced the establishment of the new Office of Cybersecurity, Energy Security, and Emergency Response (CESER) at the DOE. Ninety-six million dollars in funding for the office was included in President Trump's fiscal year 2019 budget request to bolster DOE's efforts in cybersecurity and energy security.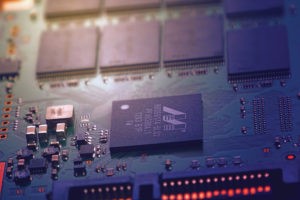 This year's DOE budget request advances national security and economic growth by making investments in transformative science and technology innovation to promote affordable and reliable energy. It also includes significant funding to meet national security and environmental cleanup challenges.
"The President's budget request supports the Department's efforts to enhance today's energy security while also making strategic investments for tomorrow," said Secretary Perry.
The CESER office will focus on energy infrastructure security, support the expanded national security responsibilities assigned to the Department.
"DOE plays a vital role in protecting our nation's energy infrastructure from cyber threats, physical attack and natural disaster, and as Secretary, I have no higher priority," said Secretary Perry. "This new office best positions the Department to address the emerging threats of tomorrow while protecting the reliable flow of energy to Americans today."
Additionally, the Department supports a number of grant, loan and financing programs. The DOE recently awarded 179 grants totaling $30 million to 149 small businesses in 36 states. Funded through DOE's Small Business Innovation Research (SBIR) and Small Business Technology Transfer (STTR) programs. The grants will allow small businesses to research technical feasibility of new innovations that advance the mission of the Office of Science.