Former Massachusetts Governor and 2020 hopeful, Bill Weld, lays out deficiencies and opportunities for improvement within the nation's infrastructure
By Bill Weld
It would be difficult for me to think of an issue that represents both a greater failure of the current Administration and a great promise for tomorrow than attention to revamping our nation's infrastructure system. Infrastructure accomplishments have often been the hallmark of Republican Administrations – Abraham Lincoln with our nation's railroad system, and, of course, Dwight Eisenhower and the national highway system – often accurately referred to as the "original web" which has bound the nation together and enhanced commerce and our way of life in countless ways. The current Administration has not been able to get beyond some favorable rhetoric on this issue. So, to paraphrase from Cool Hand Luke – what we have here is a failure to implement!
We must deliver on maintaining and enhancing our existing infrastructure systems – roads/bridges, airports, transit/railroads, water/wastewater, and communications systems in order to preserve America as a world-class nation. Given the physical properties of infrastructure systems, this would be true in any case, as insufficient investment has been made with these asset classes across the nation for decades. Moreover, the inevitable and growing impacts of climate change – more frequent and more severe storms producing torrents of water and other impacts our existing systems were not designed to handle – cannot be denied – as painfully evidenced in many parts of America this spring.
Both the federal government and individual states and communities need to step up their planning activities to identify the most pressing needs and to insure that proper funding is in place to meet these needs – not once, but on an ongoing basis. Slow and steady wins the race here. We should not rush out to implement "shovel-ready projects," which may or may not be priorities, or relevant to the 21st century economy. Lifecycle costing and the development of reliable asset management plans should be the basis for this initiative.
Of course we need to ensure that we are taking proper care of what we have. The laws of physics cannot be held at bay indefinitely. I remember when a 100-foot section of I-95 fell into the Mianus River in Connecticut. This was a time when I was traveling this roadway on a weekly basis. That event occurred in 1983. Does anyone think that our transportation assets – many of which were constructed before then – are any younger or better maintained now? Bridge failures often represent the most deadly and hence glaring infrastructure failures; but, there are many other less perceptible examples, such as when poorly maintained infrastructure leads to longer commutes or expensive and inconvenient vehicle repairs.
Although most of us are more familiar with the deficiencies of the nation's transportation systems, we cannot forget our water and wastewater systems. These systems are easier to overlook, because they are buried and therefore unseen. Still, the needs of these systems are real and must be addressed. Failure in these matters could lead to far more catastrophic consequences than just time wasted in a commute that is longer than necessary.
Addressing our infrastructure needs would represent a concrete action to forestall a real (as opposed to fake) national emergency. In the Venn diagram of good public policy and good politics, infrastructure represents perhaps the best example of near total overlap. That is why it has been proclaimed as a bipartisan opportunity to bring our nation's elected leaders together to help us help ourselves. Yet it has languished. And along with it, all of the related planning, financing, engineering, and construction jobs have languished as well.
America is falling further behind. We were early infrastructure adopters. This served us extremely well in the 19th and 20th Centuries and helped catapult us to world leader status. It's the 21st Century now. Infrastructure is not like a college diploma, something to be obtained once and then something from which one moves on. Our infrastructure system is more akin to a living being. It must consistently be cared for and it must adapt as the world changes. Electric vehicles require a network of charging stations. Autonomous vehicles will require 5G or greater communications networks. It is not possible to have ubiquitous autonomous vehicles without having an enhanced communications network. These are new infrastructure opportunities that should be embraced as the job creators of tomorrow and which must be met head on if we are to retain our greatness.
All of these improvements take time. Time to plan, time to engineer, and time to implement. The past several years have seen little beyond an abundance of wasted time. It is high time we stop and begin the process of addressing these issues in a serious, adult fashion. America has led before on the issue of infrastructure. If we implement, we can lead again and achieve the promise that we as a nation deserve.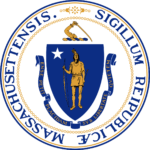 William F. Weld is a member of the Mintz law firm with offices in Boston, New York and Washington, DC. He was the 68th Governor of Massachusetts, elected in 1990 and re-elected in 1994 with 71 percent of the vote. Please contact info@weld2020.org or follow @govbillweld on Twitter to learn more.