Configuring GIS for Environmental Asset Management and Public Engagement
By Shawnetta Grandberry
The Clean Water Act requires municipalities across the nation to implement programs that address pollution prevention and water quality improvement, especially in urban areas. Urbanization contributes to increased levels of pollutants, largely a result of dense residential and commercial development dominated by impervious surfaces. A typical city block generates more pollution than a woodland area of the same size, increasing the risk of water quality degradation. 
Local governments in every state are required to use their land use and development planning authority to protect water quality through the installation of post-construction best management practices (PCBMPs). PCBMPs are engineered structures and devices that capture pollutants and prevent them from entering our waterways.
Challenges in Environmental Asset Management
A common challenge among municipalities is how to implement comprehensive data driven programs that meet regulatory requirements while maintaining sustainable levels of efficiency and public engagement. Municipal stormwater professionals understand the need to shift old paradigms about asset management and begin to develop streamlined models that integrate software applications into compliance results.
Another common problem faced by municipal stormwater professionals is that, typically, they are not software specialists or data analysts. While many have environmental backgrounds, most are not equipped to manage or synthesize large data sets into meaningful, reliable or even actionable information. With the fervent demand to go digital, the quality and quantity of data needed to manage municipal programs while fostering greater transparency in operations has increased exponentially. 
Maintenance of privately owned PCBMPs is a shared responsibility between local governments and the community. The community maintains their portion of the storm drain system by keeping it free of trash and other pollutants while municipalities verify that all structures are maintained according to long-term agreements. Many municipalities find effective PCBMP management challenging because of the ever-increasing additions to inventories, conflicting information from responsible parties and outdated procedures.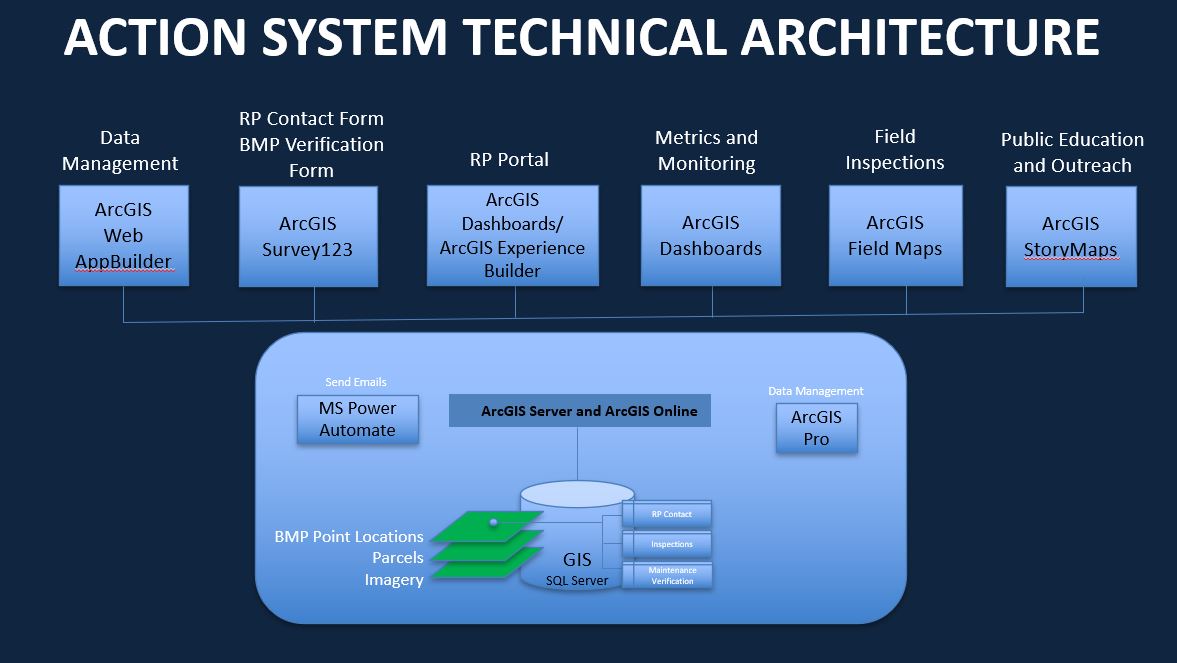 An Innovative Approach
In collaboration with several internal departments, the City of Carlsbad has developed the Automation, Compliance, Tracking, Inspection and Owner Notification (ACTION) System. ACTION is an innovative asset management platform that aims to: improve and streamline data tracking, increase public engagement, decrease staff time and reduce paper documentation and storage. It also creates better situational awareness between the community and regulatory agencies.
The most innovative feature of the ACTION system is the use of GIS to create a "big picture" perspective of watershed compliance that enables program managers to prioritize sites, schedule inspections and interact with the community. The system expands the existing GIS deployment to ensure the data model could accommodate public engagement without jeopardizing the integrity of the existing network. This resulted in a completely digital and cohesive asset management platform designed solely by leveraging existing resources. 
The deployment of the ACTION System required: mining GIS data, digitizing paper records, developing unique IDs to connect structures and responsible parties, writing custom python scripts and building GIS applications for internal and external use.
The ACTION System also uses "light GeoAI" and machine learning techniques to help solve complex problems and derive deeper insights into data analysis. The use of "light GeoAI" supports efficient inspection scheduling and field time management by utilizing optimized clustering to determine "Hot Spot" areas of potential concern where staff can focus resources on inspections and outreach. 
Results in ACTION
The ACTION System provides a comprehensive way to measure program effectiveness while virtualizing it as an integrated network. In addition to meeting regulatory objectives, the ACTION System produced the following results:
 

Reduced program costs by 44%. 

 

Reduced paper use by 73% and costs by 57%. 

 

Reduced program staff time by 40%. 

 

Increased verification submittals by 24%. 

 

Reduced inspection time by 34%. 

 

Reduced verification submittal time by 75%. 

Saved approximately $100,000-$350,000 by eliminating the need to contract out services.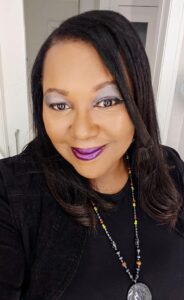 Program managers often think of resources as funding invested in technology, hiring or purchasing services. When we shift our thinking to interpret environmental asset management as a resource and public engagement as a catalyst for change, municipal agencies can implement policies that leverage technology, energize collaboration and foster sustainability. Municipal governments can no longer just provide public services; they should also be in the business of offering sound solutions, progressive policies and professional expertise that make sustainable environmental asset management realistic and attainable.
Shawnetta Grandberry is the Senior Program Manager – NPDES Compliance for the City of Carlsbad.