2022 Transportation Trends
Technology, access and diversification.
By Malcolm Dougherty, P.E.
If 2021 was dominated by speculation and debate around what a bipartisan infrastructure deal might look like, then 2022 will certainly be dominated by the implementation of the Infrastructure Investment and Jobs Act (IIJA), a once-in-a-generation investment in the nation's infrastructure aimed at improving our national and regional competitiveness. 
The distribution of funds in this package highlights the fact that the transportation industry is on the cusp of a significant evolution, one focused on technology, access and the diversification of the way we move people and goods. 
In the coming year, we expect to see more focus than ever before in these four areas. 
"The distribution of funds in this package highlights the fact that the transportation industry is on the cusp of a significant evolution…"
Expanding Transportation Options
Americans are looking for more transportation options, driving less (teleworking) and increasingly turning to public and alternative transportation options. More investment, including $39 billion for public transit and $66 billion for rail services with the IIJA, is being poured into options like commuter rail and bus rapid transit. 
These modes of transportation can move more people, more quickly to their destinations. We expect to see a change in priority from new road and strictly widening highway design projects to an increase in strategic capacity expansion projects such as HOV and express lane projects, emphasizing the efficient movement of people rather than single occupancy vehicles. Changes include fewer general-purpose lanes and more express and tolled lanes, dedicated lanes for bus rapid transit, managing congestion and increasing reliable travel times.
Providing Access to Broadband 
We expect to see a multi-faceted approach to broadband. Within the IIIJA is $65 billion earmarked to upgrade broadband coverage, notably the biggest single investment in broadband expansion we've seen in decades. 
Beaver County, PA, began laying the groundwork for this upgrade three years ago, partnering with Michael Baker on an exhaustive study identifying 2,359 locations in the rural community that were underserved by broadband. 
Rolling out the improvements in rural areas like Beaver County will be a large focus for 2022 and a rise in broadband improvements for telework, medical and educational services, areas that have boomed since COVID began. States and local entities across the country are increasingly focused on the importance of completing gaps in broadband and reaching rural areas underserved by broadband. The new funding will help make possible the infrastructure improvements needed for new and improved broadband networks. 
Advancing the Electrification of the Transportation System 
The electrification of our transportation system has the potential to revolutionize how people and goods move across our country and the world, while also impacting decarbonization and improving resiliency. Current generations of electric vehicles (EVs) provide the financial benefit of lower operating costs of vehicles throughout their lifecycle and increased efficiency on the road. 
The reduction of exhaust emissions ultimately improves air quality, benefitting residents' health and quality of life. With the rise in EVs, we will need to improve infrastructure to make public charging points more readily available and expand renewable energy capacity. Public and private investment needs to be made to ensure the infrastructure is in place to accommodate an increasingly electrified transport system. 
The IIJA includes $7.5 billion to build a nationwide network of charging stations for electric vehicles aimed at accelerating the adoption of EVs and an additional $7.5 billion for electric buses and ferries. 
Improving the Supply Chain 
Today's supply chain has been challenged by an unprecedented demand for physical goods that need to flow through major chokepoints, a lack of labor and limited transportation capacity. A focus of the IIJA is $17 billion for ports and waterways and $25 billion for airports, in addition to the general allocation of $110 billion to fix roads and bridges, as well as other major infrastructure repair needs. 
This funding is aimed at reducing backlogs and increasing the speed at which goods flow in and out of ports and facilities. Also to be tested in the upcoming years, is the workforce to keep the supply chain moving as well the professional services needed to deliver infrastructure improvements made from the increased investment.
The IIJA sets up a building spree larger than that seen during the New Deal. Beginning in 2022 and spanning the next decade, the infrastructure improvements we will see will no doubt define our transportation systems for generations to come.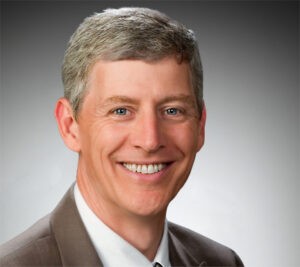 Malcolm Dougherty, P.E, is Senior Vice President and West Regional Director at Michael Baker International.