2021: A New Start for Infrastructure
The historic infrastructure bill is a major victory for America.
By Aurielle Weiss
It's an exciting time for Infrastructure in America as President Biden signed into law the largest federal investment in infrastructure in over a decade.
The $1.2 trillion bipartisan infrastructure package will improve the nation's roads, bridges and waterways. Here's a quick breakdown of where the money will be going and what it will be used for.
The measure includes roughly $550 billion in new funding for transportation, utilities and broadband. It also includes $110 billion for roads, bridges and other large projects; it allocates $66 billion for passenger and freight rail and adds $39 billion of funding into public transit for "congestion relief" in many American cities.
Lawmakers have acknowledged and given major dollars to update the power grid and broadband. The legislation will invest $65 billion into expanding broadband access across the nation and update the power lines and cables.
It also provides money to prevent hacking of the power grid. This funding will expand much needed broadband access in rural areas and in low-income communities. Roughly $14 billion of the total $65 billion would be used to reduce Internet bills for low-income citizens all across America.
Clean energy funding was also included in this historic bill. $55 billion will be given to water systems, including lead pipe replacements. $21 billion was allotted to the environment for cleaning up superfund and brownfield sites, abandoned mines, and old oil and gas wells.
As large car companies start making the electric shift, $7.5 billion in funding is to build significantly more charging stations for electric vehicles all across the nation.
"Generations from now, people will look back and know this is when America won the economic competition for the 21st century," said President Biden in a statement.
In this month's column from Kathy Maness, President of the National League of Cities, she examines the importance of investing in infrastructure job training. She states that as cities and states plan to take on massive infrastructure projects, they must acknowledge that the workforce will directly affect their abilities to get those much needed jobs done.
In a report by the National League of Cities, the Hard-to-Fill Infrastructure Jobs: A Challenge to Building Our Future, it highlights the importance of investing in skills training that will ensure workers are skilled and properly trained to build and maintain our infrastructure assets.
"Based on NLC's analysis, if we do nothing to improve labor market outcomes for infrastructure-related jobs, we can anticipate that we will struggle to fill at least 4.5 million jobs nationwide," Maness said.
President and CEO of Strategic Partnerships Inc. Mary Scott Nabors, discusses in her column that though the supply chain is troubling, funding trends have shifted and keep expanding.
"Shipping is even more unstable, the nation's supply chain has been damaged and shortages are worsening. Funding, however, has become much more abundant. Billions are available for construction projects, and if Congress passes the infrastructure bill, billions more will be available," says Nabors.
This monumental piece of legislation comes at such an essential time. This year, the nation faced a flurry of devastating disasters. Hurricane Henri in New Jersey experienced such heavy rain that completely swamped roads, closed many bridges, left people stranded and had such powerful winds knock out power to hundreds of thousands.
Hurricane Ida in Mississippi, killed three people and caused widespread damage to homes, businesses and power grids. The Texas blackouts left millions without heat and 99 percent of the west faced historic droughts.
The nation's infrastructure grade from the American Society of Civil Engineers' Report Card was a C-, so the passage of this bill is a huge win for America. It will create thousands of jobs, fix major structural deficiencies and set our nation up for success for many years to come.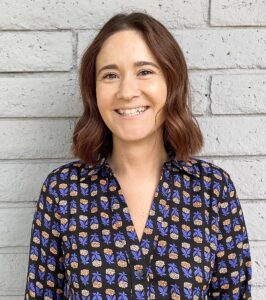 ​​Aurielle Weiss is the Assistant Editor for American Infrastructure Magazine. She can be reached at aurielle@builder.media.